I'm someone who loves to longboard around town to see the sights and feel the breeze in my hair. I've been riding longboards for close to a decade now, and the brand that always comes to mind for reliable and high-quality boards is Landyachtz. I challenged myself to create a daring and bold brand identity that captures what Landyachtz is all about; Performance, Reliability, and Innovation

. Passion is what drives Landyachtz to produce reliable and innovative new boards; That passion inspired me to transform their brand.
​​​​​​​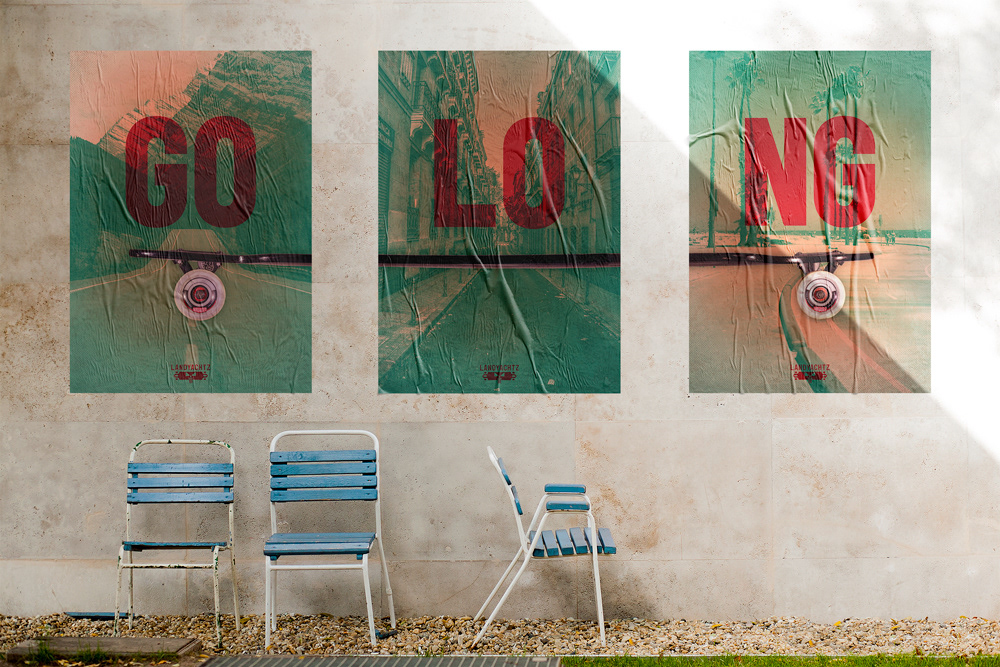 It all started because we wanted a unique way to get to class. Navigating campus fueled our adrenaline and created adventure
in an otherwise mundane task. The adrenaline filled adventure was so great, that skateboarding became the destination.
FEELS: BOLD // DARING // FREE // STRONG