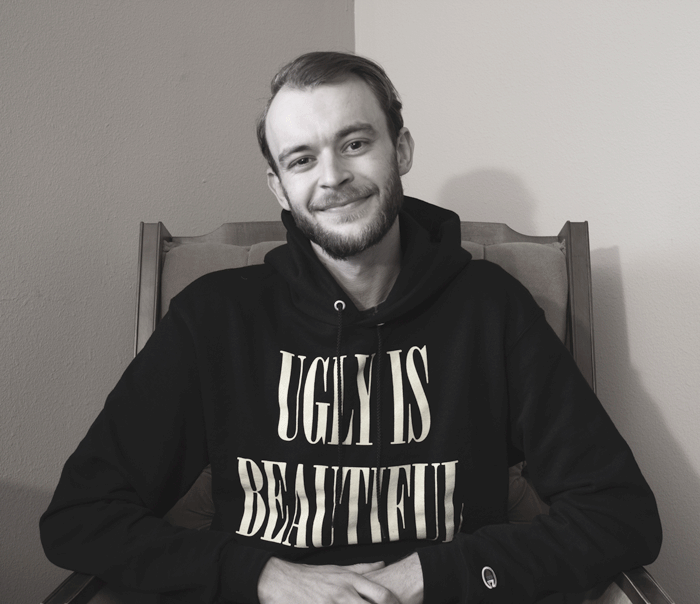 My name is Cole Drager, and I'm a Graphic Designer living in Madison, WI. I'm originally from Markesan, WI, but decided to move to Madison in 2015 to pursue a brighter future. I grew up among artists and crafters and have always had a creative and curious mind; from drawing with crayons and building birdhouses to drawing on Procreate and building houses, my life's been filled with creation and a passion for design.
While graphic design is my passion, I enjoy many other art forms such as linocuts, doodles, crafting, and woodworking. Designing and crafting with my hands are forms of meditation for me; it's something that I can dive into for hours on end with no limitations. When I'm not creating art in a traditional sense, I spend my time building and renovating houses.

I'm currently a Graphic Design student at Madison College, where I expect to graduate in May of 2021. 
I have developed incredible connections with classmates and instructors during my time at Madison College, and I've attained skills that assist me in creating clean and polished design work. Everything around me is a source of inspiration, and I'm continuously thinking of new ways to redesign existing work or develop a campaign that hasn't been designed before. 
Let's work together and create something incredible: drager85@gmail.com
​​​​​​​